Is it worth having a video background on the home page?
The video background on the home page is a hot topic.  Yes, it looks nice – if the content is decent, but we always ask one question… why?  I can see mac-monkey web designers using this new option to get their friends to shoot some d-grade footage to generate an additional fee. But does it ultimately help the business owner secure new customers?
In most cases, we will discourage the client from taking this option.
Let me explain why.  First, we have to cover the fundamentals of digital marketing;  every established business has some level of brand equity, and this equity reflects on the business website's
SERP
(search engine ranking page) performance.  With substantial brand equity, prospective customers will generally search for the business name.  But in most cases, newly established SMEs rely on secondary, service and industry-based keywords.  Hence, these businesses need a lean website as a foundation to perform well as
SEO
.
Many elements affect the website's performance in search engines, and the loading speed is at the top of the list.  Hence, organic factors like the website's structure (how it's built) and
UX/UI
design are critical in
developing a website
.
Many digital marketers would like to complicate the SEO process as it fits their financial agenda. Still, a well-planned and well-built site will save the business owner a small fortune with future patchwork or, in other words, an ongoing monthly SEO management fee that many SMEs don't need to pay.
In simple terms, there are two types of search audiences; search bots and human traffic.  Each audience has different priorities for finding the site productive and engaging. Cosmetic elements are essential for human traffic engagement, but search bots judge the site based on its technical strength.  Hence, it's vital to get a delicate balance between the technical and cosmetic aspects of the site.  In both cases, loading speed is an important, significant factor.
In summary, unnecessary styling and applications will reduce the site's performance, especially when it's not well-built, which is very common.  As a result, the site 'naturally' will underperform with secondary keywords.
An example (not our client, of course) of a newly built WordPress site with video background and reasonably well-established optimisation techniques; however, the overall condition of the web structure is unacceptable in our opinion.  So, this site will require ongoing SEO work to offset its structural weakness.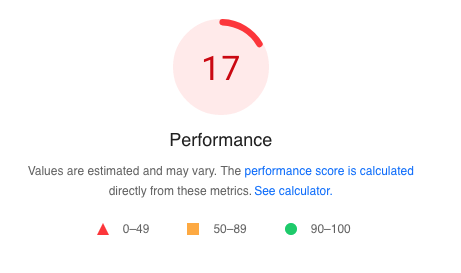 Mobile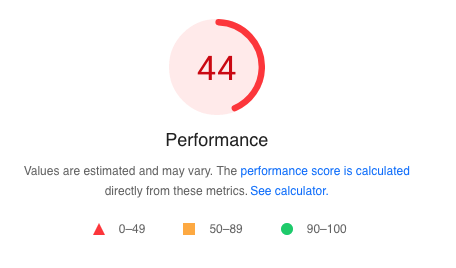 Desktop